38.5' DOME KITS
3 Bedroom Home-Large Garage-Vacation Home-Office-Restaurant

This 38.5' Dome with 4' riser walls was built in 1984. The kit uses 66 triangles,has 3 large openings; The Solarium- The Front Entry w/ windows & The Living Room Triangular Windows. It has 2 Bedrooms upstairs and a bath with a Cantilevered Balcony overlooking the open living Room. The home was rented for some time for $375.00/ month. It has been appraised for $92,500.00 for the structure only and that after 18 years. Domes are safe, affordable and show a good return in rent or equity.
Loading .............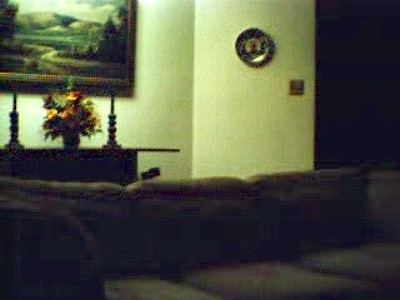 The 38.5' dome is a full sized home package that is large enough for a family. There are various ways to design the dome package. A complete enclosed dome uses 75 triangles in the 3/8 style or 105 triangles in the 5/8 style. Base walls add height. There are 15 bases total. Each wide area left open for doors or extensions is equal to 2 normal base walls. These are the best prices on bolt together triangle components in the USA. The use of galvanized deck screws and structural yellow pine struts make them the strongest kits available.
KITS COME WITH BOLTS, BASE WALL STRAPS, & BASE WALL FOUNDATION & FLOORING PLANS



Use our Services to custom design for you
Key Benefits
Low Cost Housing
Conventional Roofing & Vinyl Siding Compatible
Fast Assembly & Finish time.
Pricing
| Description | SKU # | Price |
| --- | --- | --- |
| 2"x4" Condo Kit Assembled Wall, Dormers & Triangle Components-Assembled | 38.5'-2x4-C | $Custom.00 |
| 2"x6" Condo Kit Assembled Wall, Dormers & Triangle Components | 38.5'-2x6-C | $Custom.00 |
| 2"x4" Straight Wall Kit -No Dormers - 2' Base Walls & 75 Triangles-Assembled Components | 38.5'-2x4-2B | $12,153.00 |
| 2"x4" Straight Wall Kit-No Dormers - 4' Base Walls & 75 Triangles-Assembled Components | 38.5'-2x4-4B | $12,572.00 |
| 2"x6" Straight Wall Kit-No Dormers - 2' Base Walls & 75 Triangles-Assembled Components | 38.5'-2x6-2B | $15,071.00 |
| 2"x6" Straight Wall Kit-No Dormers - 4' Base Walls & 75 Triangles-Assembled Components | 38.5'-2x6-4B | $15,699.00 |
| 2"x4"-5/8 Sphere Kit-No Dormers - 105 Triangles-Assembled Components | 38.5'-2x4-105 | $14,667.45.00 |
| 2"x6"- 5/8 Sphere 105 Triangles-Assembled Components | 38.5'-2x6-105 | $17,584.00 |
| 2"x4"-3/8 Kit Triangles Only- 75 Triangles-Assembled Components | 38.5'-2x4-75 | $10,476.75.00 |
| 2"x6" - 3/8 Kit - Triangles Only- 75 Triangles-Assembled Components | 38.5'-2x6-75 | $12,560.00 |